View Our Menu
Wishbone Scratch Kitchen, located in Duncan, OK offers a delicious assortment of Southern cuisine that is sure to tantalize your taste buds. We created our menu following the old-style, giving a contemporary flavor profile to the old favorites.
View our entire lunch and brunch menus below and if you wish to download, please click on the menus.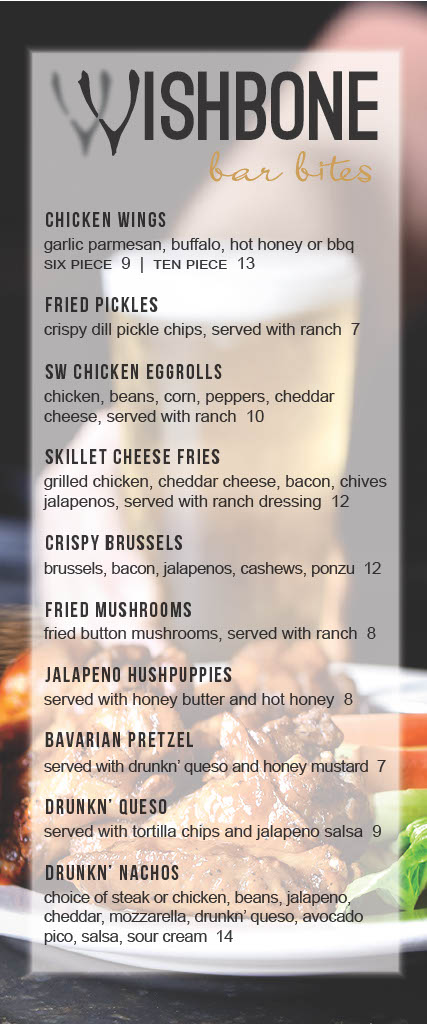 Make Your Reservation
Our wait staff always puts in the extra effort to ensure that all of our guests have a good time. When it comes to
daily specials
, no one does it better than us! Give us a call to make your reservation today.